Event Seating and Structures
Rentals – Repairs – Renovations – Inspections - Sales
Our Materials and Products
We use nothing but the best products and materials in every project. We could cut corners and use cheaper materials, but that isn't who we are and we believe YOU deserve better!
We believe that every event is special and unique. Because of this, we utilize premium design tools that allow us to create the best seating and structure build for your event.
Our team is made up of experts in the field with over 30 years combined experience. From small local events to complex international events, we've done it all.
The only place where you'll get the

perfect solution

for your

event seating and structure

needs.
We've successfully designed and installed permanent seating, staging, and specialized structures that are built to last for many years.
No matter the size of your Special Event, our team will work closely with you to design, build, and install the perfect scenario for you.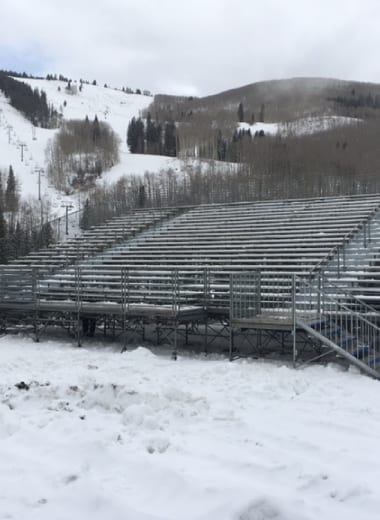 Let us create the perfect seating for your specific needs. We can help you plan around potential weather issues.